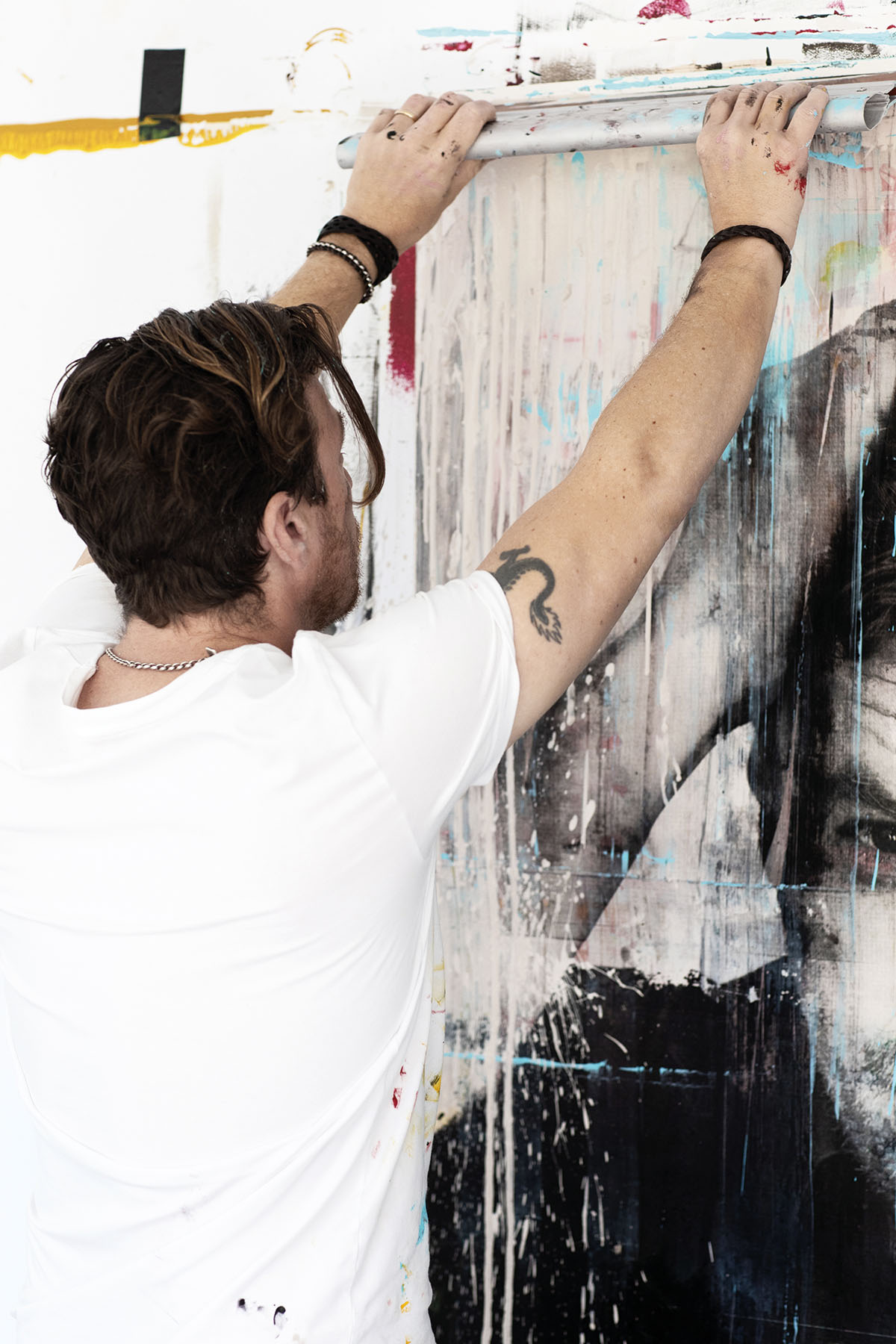 Six months ago, the Austrian started to temporarily withdraw from music, which he was "fed up with." He holed himself up in another studio with color and canvas, and found refuge in painting. He has worked on more than 50 paintings since then, a process that is condensed in a body of 15 large-format works. "I am too much of a perfectionist. If something did not work, I kept at it, over and over again, until it was done.
Warhol & Rauschenberg. The results of this process are powerful, touching paintings. Art experts and gallerists assert that Parov Stelar, who started his career as a graphic designer, works with a visual language entirely his own. The early influence of pop art is undeniable: "I always loved the strong coloration, the dusky pink, light blue and yellow colors which are so ubiquitous in the work of Andy Warhol and Robert Rauschenberg." His work process is unusual.
"First, I paint an abstract background, then I print one of my motifs on top with a silk-screen, and then I add more layers of paint." Stelar creates screen-printing stencils digitally, by morphing faces. "I put together seven or eight faces and try to develop a new one with those components using Photoshop." It is only after this step that the actual painting process begins.