For the seventh time, OOOM presents its annual ranking "OOOM 100: The World's Most Inspiring People." This is the list of the world's most inspiring people, chosen by a prominent international jury.
The OOOM 100 list was originally written in German, this is an English translation. You can find the original German version here.
1 Jennifer Coolidge, Actress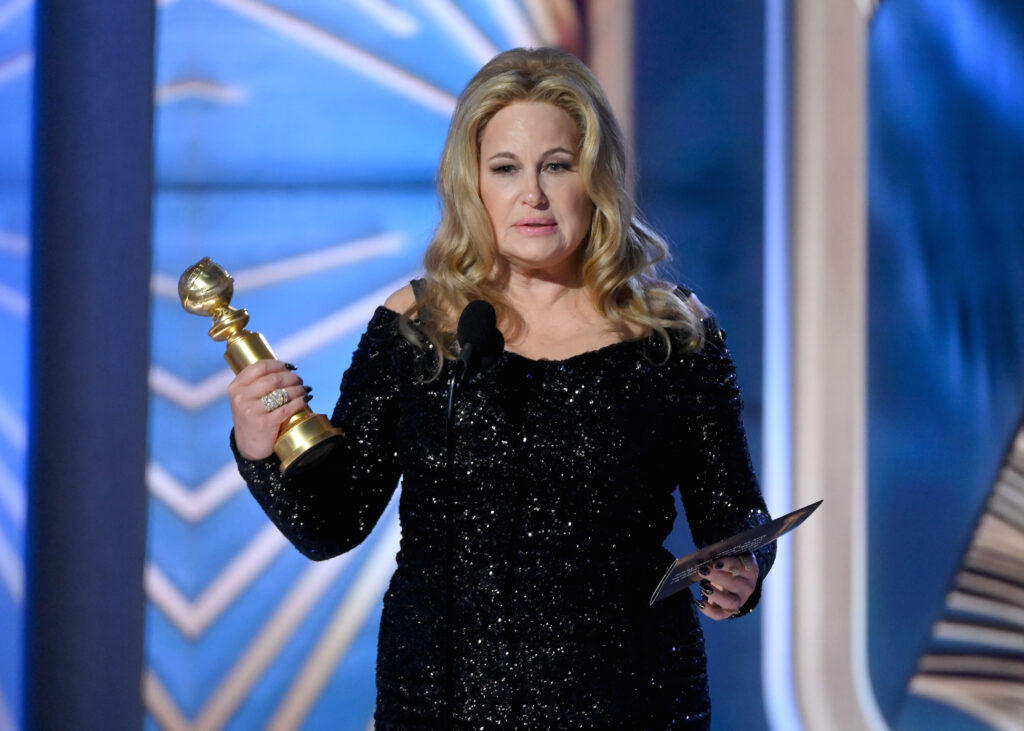 (NEW) A frustrated nail designer in "Naturally Blonde". Steve Stifler's mother in the "American Pie" series. And now Tanya McQuoid, a rich but lonely woman in the series "White Lotus," for whose performance she won a Golden Globe in January. Jennifer Coolidge's career is a real success story, as she is one of the few women in Hollywood who only became world famous after the age of 40. She has appeared in 124 film and television productions, including "Sex and the City" and "Nip/Tuck," and lives between Los Angeles and New Orleans, where she restored one of the old Anne Rice mansions after Hurricane Katrina. She shows that you don't have to be young or have model measurements to be successful. And in doing so, she has given millions of women around the world a new sense of self-confidence. She talks openly about getting older, missing jobs, hope and despair, and how she dealt with it. She is proof that with hard work and talent, even in a tough business like the Hollywood film industry, you can be successful as a woman beyond 50 if the right moment—in her case the right role—has come. Much like Christoph Waltz, whose international success didn't happen until he was 52, she is a female role model for the fact that life-changing success is possible even at 61. She shows us that sometimes in life, success and happiness come late—when we are ready for it. That's how she became a role model for millions of women—and men—around the world. The OOOM 100 jury chose her as the most inspiring person of the year.
2 Dmitry Muratov, Journalist and Nobel Peace Prize Laureate
(NEW) Every day he risks his life to bring us the truth. In 1993, with the support of Mikhail Gorbachev, the Russian journalist founded Novaya Gazeta, an independent newspaper known for its critical and investigative coverage of Russian politics. He became its editor-in-chief, fearlessly reporting on corruption, organized crime and ties to Russian officials. In 2021, Dmitry Muratov was awarded the Nobel Peace Prize. He had the Nobel medal auctioned in New York to donate the gigantic proceeds of $103.5 million to refugee children from Ukraine. In September 2022, a court in Moscow withdrew the printing license of "Novaya gazeta." Muratov continues to report – now only online. A hero of our time.
3 Mila Kunis, Actress and activist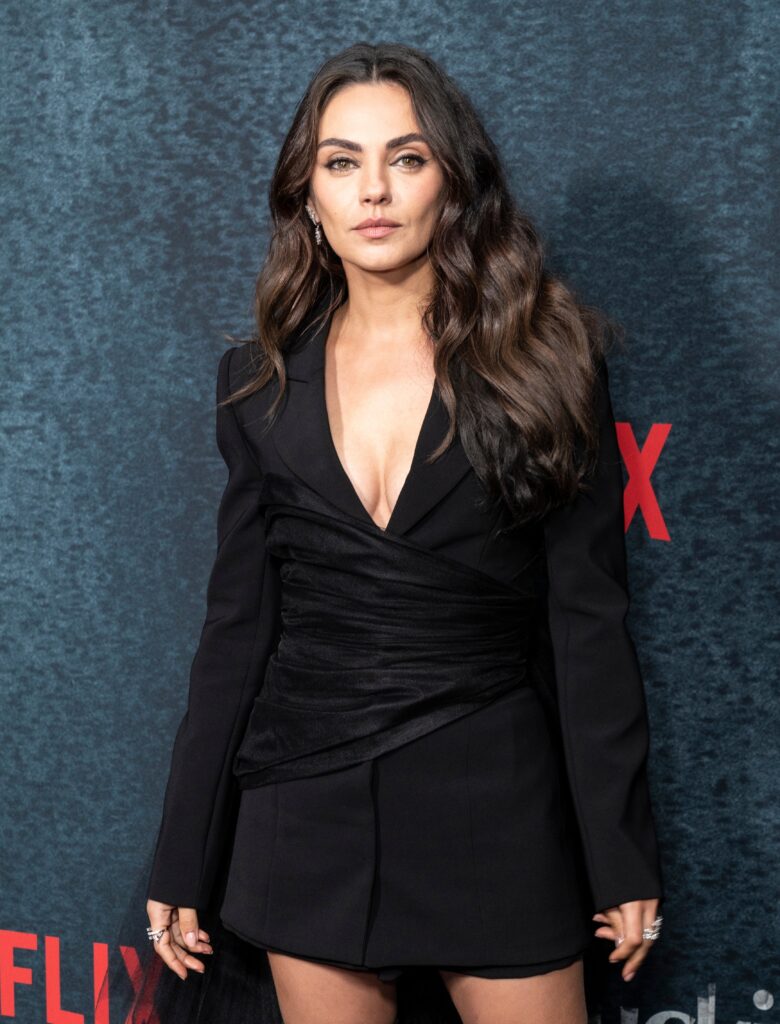 (NEW) We know her from more than 60 Hollywood films, from "Black Swan" to "The Book of Eli," saw her alongside Denzel Washington or Mark Wahlberg. But when Russia invaded her old homeland, Ukraine, from which she emigrated to Los Angeles at the age of seven, she didn't hesitate for a second to help the people back home. Together with her husband Ashton Kutcher, Mila Kunis launched a fundraising campaign and collected 37 million US dollars for her countrymen: "As a mother, every time you see children suffering, it's an indescribable pain. All you want to do is help." She did. A strong woman.
4 Mia Mottley, Prime Minister of Barbados
(NEW) She spent years fighting pollution and climate change, then became prime minister and has made Barbados a leader in the global environmental movement. Mia Amor Mottley, 57, is a global advocate for every country to have the same access to ways to address climate change, not just rich nations. Her Bridgetown Initiative has received support from key players such as France's President Macron. The plan would make trillions of dollars available to developing countries through a private sector-funded climate change trust and the use of IMF funds. With her outspoken style, the former manager of a jazz band who likes to quote Bob Marley has become a climate hero.
5 Joe Biden, 46th President of the USA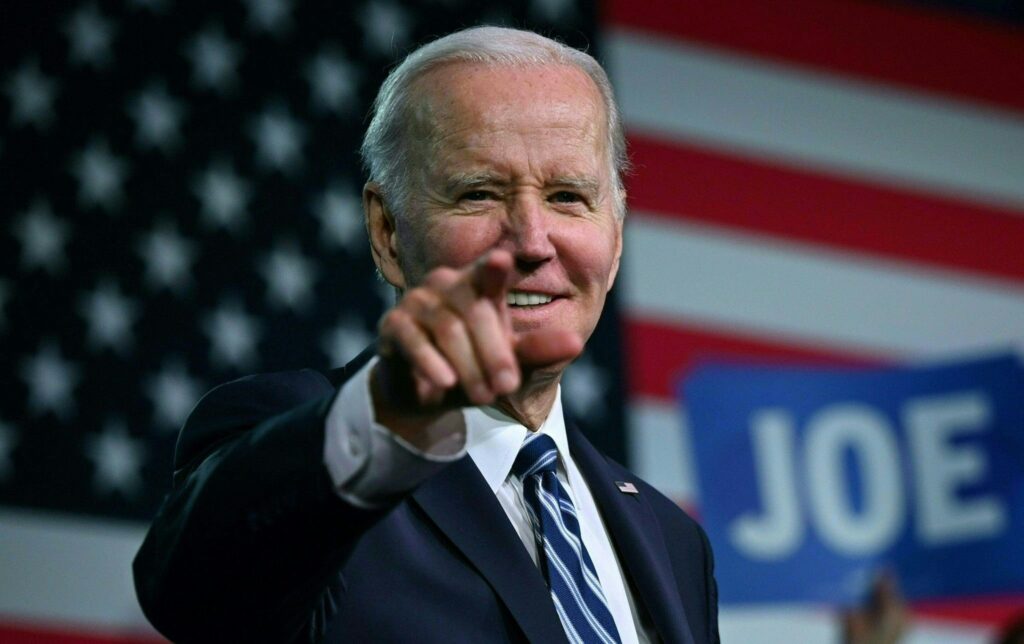 (27) He ran to unify his country. After the disaster under his predecessor Donald Trump, his level-headedness brought calm to US politics. Joe Biden's mid-term record is impressive: Despite Corona, record inflation, the Ukraine war and a strong opposition, he has put important reforms and investment packages for infrastructure, the economy and climate protection on track. He has passed more laws in two years than Trump did in his entire term and has positioned himself as the undisputed leader of the Western world. There is much to suggest he will run for a second term. The world would need him.
6 Dalai Lama, Spiritual leader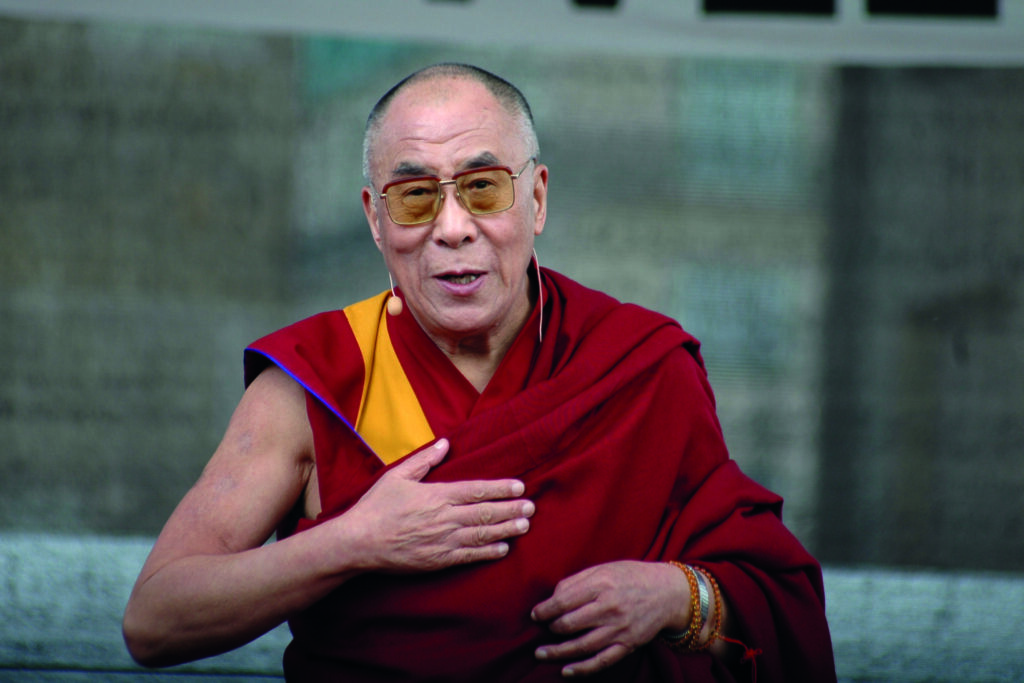 (12) Even though his physical strength seems to be waning, his mind is clear, alert – and mischievous – as ever. The spiritual leader of the Tibetans will turn 88 in July 2023. A symbol of inspiration, love and goodness in the world, the Dalai Lama is more important today than ever: "The planet no longer needs successful people. The planet desperately needs peacemakers, healers, innovators, storytellers and lovers," he says. His policy of strict nonviolence is reminiscent of Gandhi, and his beliefs give support and strength to millions: "Any difficult situation you overcome now will be spared you in the future." A great spiritual leader and admonisher, he advocates for human rights and peace and communicates Buddhist teachings to people worldwide.
7 Volodymyr Selenskyj, President of Ukraine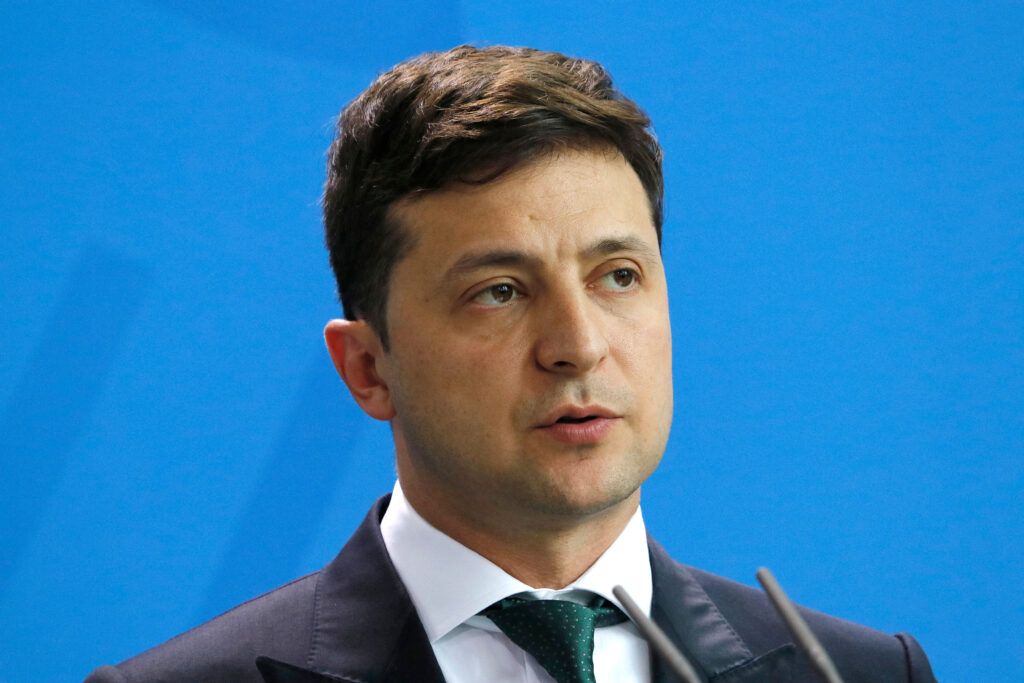 (NEW) Since Russia's invasion of Ukraine, the former actor has become a global symbol of freedom and peace. The fact that Russia wants him overthrown and is pushing to seize Kiev and other key cities with barbaric force only makes him more popular. Nevertheless, after a year of war and no prospect of a quick victory, moments of resignation are rare: Selenskyj keeps a cool head, prudently leads his own army, constantly forges alliances with the West and communicates with his own population and the world. He risks his life not only for the good of his homeland and its people, but for our Western values. His courageous leadership is an inspiration in these dark hours. A true hero.
8 Pope Francis, Pontifex maximus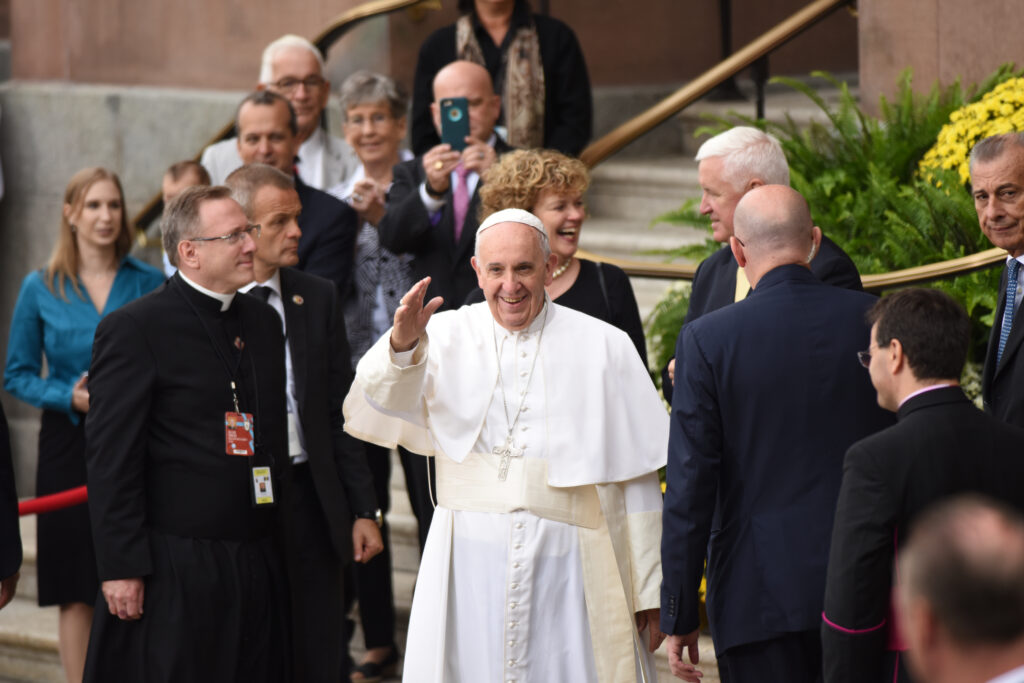 (20) He is entering his tenth year in office and has had a rocky road. But Jorge Mario Bergoglio from Buenos Aires is more important than ever in a world where wars and catastrophes dominate the daily news. After all, it is faith and hope that can give people confidence. Pope Francis is a critic of capitalism, wants to open the Church to the LGBTQ+ community, declared a global climate emergency, called for a halt to the littering of our oceans, and is also trying to mediate in the Ukraine war. He most recently visited the Democratic Republic of Congo and South Sudan, and though he appeared physically frail, he inspired millions in Africa. A church service in the capital, Kinshasa, was attended by more than a million people – a new record. A shepherd whose mission is more important than ever in a fragile world.
9 Anton Zeilinger, Quantum physicist and Nobel laureate
(NEW) He is not a great friend of comparison, but to understand his complex research he even goes into the science fiction lowlands of the U.S.S. Enterprise: What Anton Zeilinger succeeded in doing is the basis of the beaming we know from Captain Kirk when he has himself beamed from an unfriendly planet by chief engineer Scotty directly into the spaceship. Quantum teleportation of photons, in which the state of one particle can be transferred to another, makes it possible. In the foreseeable future, however, it won't be possible to beam larger objects, Zeilinger said, because no one knows how to get them into a quantum state. But the new physics Nobel Prize winner from Austria has laid the foundation for the quantum computer. Zeilinger predicts that it will be a reality in 20 years at the latest.
10 Anselm Kiefer, Artist
(36) His monumental work in the Sala dello Scrutinio of the Palazzo Ducale in Venice was for many more impressive than anything the 59th Biennale had to offer: Anselm Kiefer's exhibition in the famous hall where the Doge was once elected showed the apocalyptic side of power. For Kiefer, life and art are reborn from the ruins, from the remains of what has been. The cycle of paintings was created as a site-specific installation especially for this space, and the masterpieces by Tintoretto and Vicentino were specially hung for the occasion. Since 2022, the studio of the 77-year-old German art world star in Barjac in the south of France, an art cosmos of 52 buildings, bridges and tunnels on 35 hectares of land, has been open to the public – a total work of art on which he worked for 30 years. A place that connects his artistic œuvre of the past with the future.