This is an English translation of the original German version. Click here for the original version in German.
If history teaches us one thing, it is that the call for freedom and peace cannot be destroyed. Not with oppression, not with violence, and not even with imprisonment. Those who are committed to freedom must in some cases pay for this commitment with their own, more than that: sometimes even with their lives. Martin Luther King, Gandhi and Nelson Mandela are some of the great examples of people who dedicated their lives to the pursuit of freedom.
To reflect current global developments, the OOOM 100 jury has decided to select Ukraine's President Volodymyr Zelensky as the Most Inspiring Global Leader 2022 outside the regular ranking (which was created before the attack on Ukraine). OOOM Editor-in-Chief Georg Kindel, chairman of the jury: "His personal commitment to the freedom and independence of his country touches the whole world. He risks his life not only for his homeland and its people, but for the values of the entire Western world, and sovereignly leads his country through its darkest hours. Volodymyr Zelensky is a modern hero, a beacon of hope and a shining example for all of us."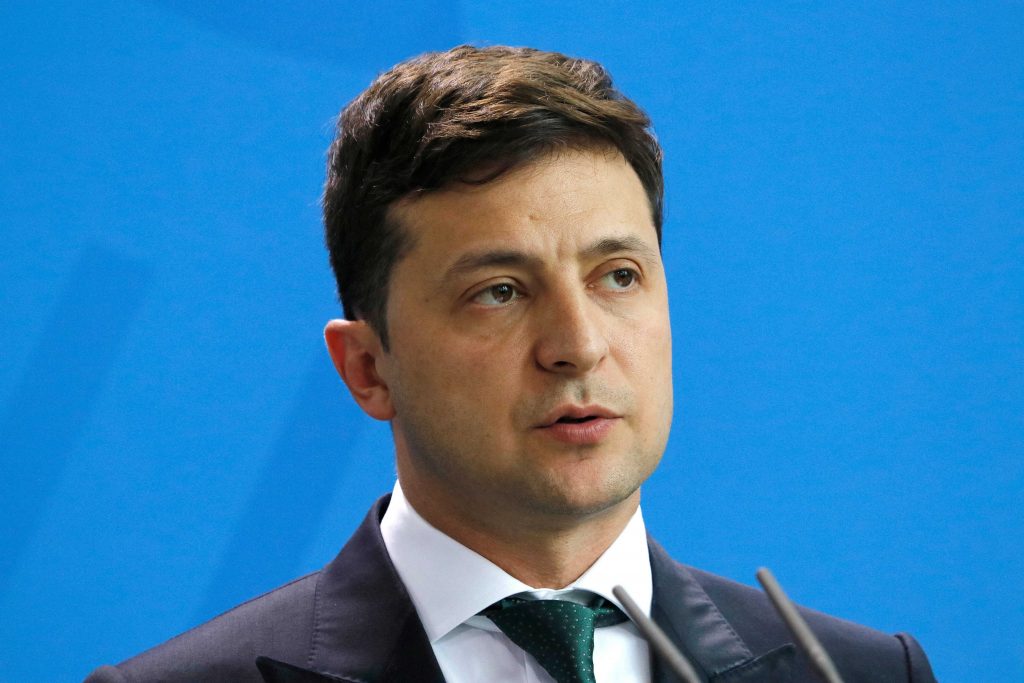 The OOOM 100 ranking 2022: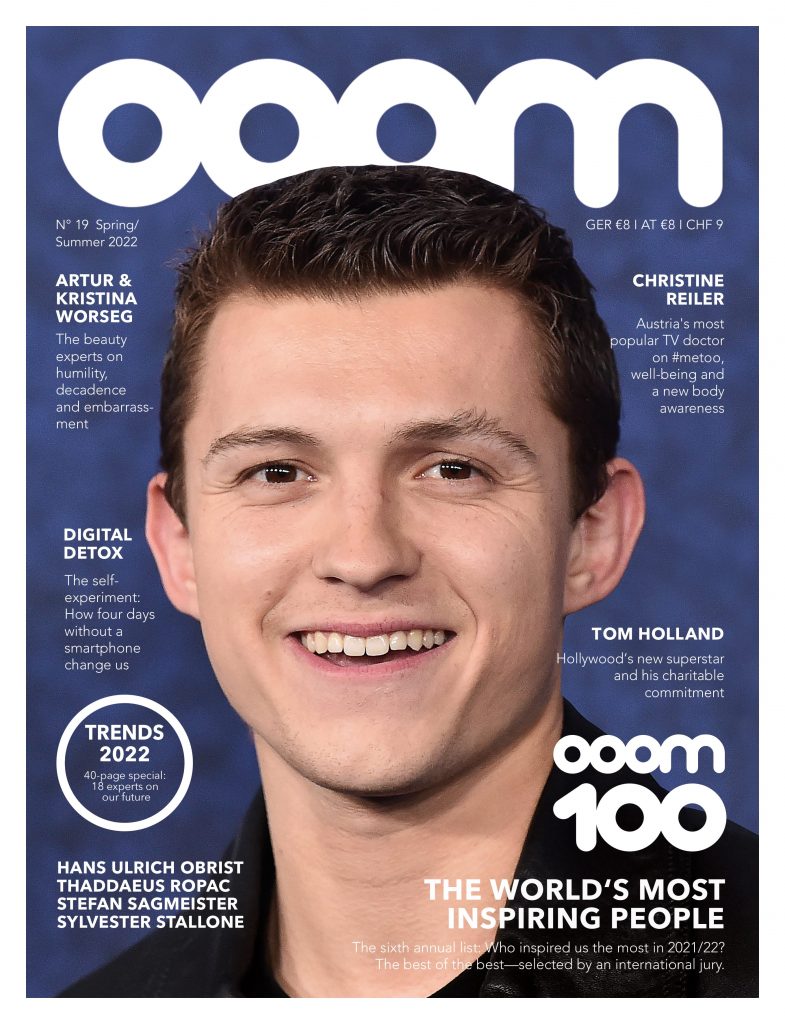 1 Alexei Navalny, Russian opposition politician, dissident and founder of the Foundation for Fighting Corruption
(NEW) He is a true hero who stands up for freedom, human rights and against corruption, oppression and the arbitrariness of the state. A commitment that Alexei Navalny, Russian opposition politician and dissident, almost had to pay for with his life. Only through an unprecedented rescue operation by Western countries such as Germany did he survive an assassination attempt with the military nerve agent Novichok—only to be sent to a penal camp for three and a half years after his return to Moscow and a farce of a trial. With his courage and commitment, Navalny is on a par with system critics and Nobel Prize laureates Alexander Solzhenitsyn and Andrei Sakharov—and with Ukraine's new hero, President Volodymyr Zelensky. His message is clear: "Don't be afraid—take to the streets! Don't be silent!" Alexei Navalny is the most inspiring person in the world in the 2021/22 OOOM 100 ranking.
2 Tom Holland, Actor and activist

(NEW) He is Hollywood's new superstar, the hero of the Marvel universe. With No Way Home, the 25-year-old grossed $1.8 billion in Covid-19 times, putting the blockbuster in 6th place among the world's most successful films of all time. Holland gives new hope to the entire film industry and is causing Hollywood to make a brilliant comeback. Even more impressive: with The Brothers Trust, which he founded with his family in 2017, he supports charities struggling to raise funds. A modern hero—not just in film, but in real life.
3 Amanda Gorman, Writer and activist
(NEW) She catapulted herself into the hearts of the global public with a single speech. When the 23-year-old African-American writer wrote and recited the poem The Hill We Climb—a response to the storming of the Capitol—at the inauguration of US President Joe Biden in January 2021, a wave of togetherness and reconciliation seemed to sweep the country. In just 723 words, Gorman, who had a speech impediment as a child and whose work deals with oppression, feminism and racism, managed to show the world a new America that Joe Biden stands for. A poet from whom we will hear much more.
4 Elon Musk, SpaceX and Tesla founder
(4) He brings us one step closer to Mars every day and changes our world like hardly any visionary before: With SpaceX, Elon Musk, 50, builds reusable rockets, supplies the ISS space station and puts satellites and people into space. With Tesla, he set a new record in 2021 with almost one million electric cars sold (+87%) and increased the company's value to 940 billion dollars. Musk is fighting climate change and wants to test a brain-machine interface for the first time in a clinical trial with his company Neuralink in 2022 to help paralysed people regain control of their bodies when nerve signals no longer reach them through normal channels. If this works, millions of people with disabilities can hope again.
5 MacKenzie Scott, Philanthropist and author
(89) When her marriage to Amazon founder Jeff Bezos ended after 25 years in 2019, she was 60 billion US dollars richer. And decided to donate at least half of her fortune to charity. She especially wanted to support small charities that otherwise can hardly generate donations. MacKenzie Scott, 51, the second richest woman in the world, kept her word and has already donated over 8.6 billion dollars to more than 800 organizations. The author fights for equal rights for women in the workplace and supports civil rights groups and legal defence funds that deal with discrimination. One woman changes the world.
6 Leonardo DiCaprio, Actor and activist
(98) Rarely has satire been as debunking as in this film: In the Netflix masterpiece Don't Look Up, two scientists desperately try to convince the world that a comet is hurtling towards Earth that will wipe out all life—but no one listens to them. Oscar-winner Adam McKay wrapped the public approach to the very real catastrophe of our time, climate change, in this film. And Leonardo DiCaprio, a passionate environmental activist for decades, plays one of his best roles as a scientist alongside Jennifer Lawrence. While the critics' reaction has been divided, scientists from all over the world celebrate the film and its significance with hymns. Laughter and black humour can open eyes and change opinions—sometimes even more than facts.
7 Richard Branson, Entrepreneur and visionary
(37) It was the dream of a lifetime that Richard Branson, 71, fulfilled in July 2021: he flew into space aboard his own SpaceShipTwo and floated weightlessly in space 80 kilometres from Earth, albeit only for a few minutes. Virgin Galactic enables private individuals to take flights into space. Branson has changed our world with his ideas and the Virgin Group he founded. With Virgin Hyperloop One, he wants to transport passengers through tubes at up to 1,200 km/h and thus fundamentally change the way we travel: sustainably and quickly. Together with 240 business leaders, he launched a call to end the death penalty in February. A pioneer and a gentleman.
8 Jacinda Ardern, Prime Minister of New Zealand
(07) Jacinda Ardern, 41, Prime Minister of New Zealand, has proven many times how to lead a country through crises in a sovereign and unagitated manner. Now she is setting a good example by postponing her own wedding because of an Omikron outbreak. In her progressive policies, she fights for social justice, climate protection, tax incentives for families, diversity and affordable housing. She introduced the world's first Wellbeing Budget, which takes into account not only economic prosperity but also social well-being. An increase in incomes and the transition to a sustainable economy included. In the 2020 general election, her party became the first political force to win an absolute majority in a landslide. This was also due to her excellent crisis management during the pandemic.
9 Vitalik Buterin, Ethereum inventor and crypto pioneer
(NEW) He invented the blockchain network Ethereum and the cryptocurrency Ether, creating the basis for a new digital dimension that is changing our lives—from business to art: Vitalik Buterin, 28, emigrated from Russia to Canada with his parents when he was six. Highly gifted as a child, he learned how bitcoins work at 17. The global boom of non-fungible tokens (NFTs), which are not only revolutionizing the art world, would not be possible without Buterin and other pioneers. Cryptocurrencies also have their downsides, and creating NFTs requires an outrageous amount of energy. But Buterin has assured to solve this problem. In 2021, he donated $1.5 billion of his fortune to aid organisations. A visionary with a big heart.
10 Sara Menker, Entrepreneur and Young Global Leader
(NEW) She addresses the big questions of our time: How do we feed the growing world population? How do we counter a global food shortage that could be more serious than the financial crisis in 2030? Sara Menker uses data and artificial intelligence to do this. The Ethiopian studied economics and African studies in Massachusetts, worked for Morgan Stanley and gave up her high-paying Wall Street job to use her expertise for social causes. With Gro Intelligence, she investigates the interactions between the Earth's ecology and the human economy. Gro monitors global food markets, makes predictions about food price trends and tries to make agricultural, weather and climate data easy to understand. In this way, droughts and famines can be predicted in order to react at an early stage. Politicians worldwide trust her expertise. More important than ever.
11 Vitali Klitschko, Politician & former World Boxing Champion
(NEW) As mayor of Kiev, he fights for peace in Europe and freedom in Ukraine.
12 Dalai Lama, Spiritual leader
(13) A symbol of love and goodness in the world. An inspiration for us all, more important than ever.